Article originally posted on www.insuranceneighbor.com

(opens in new tab)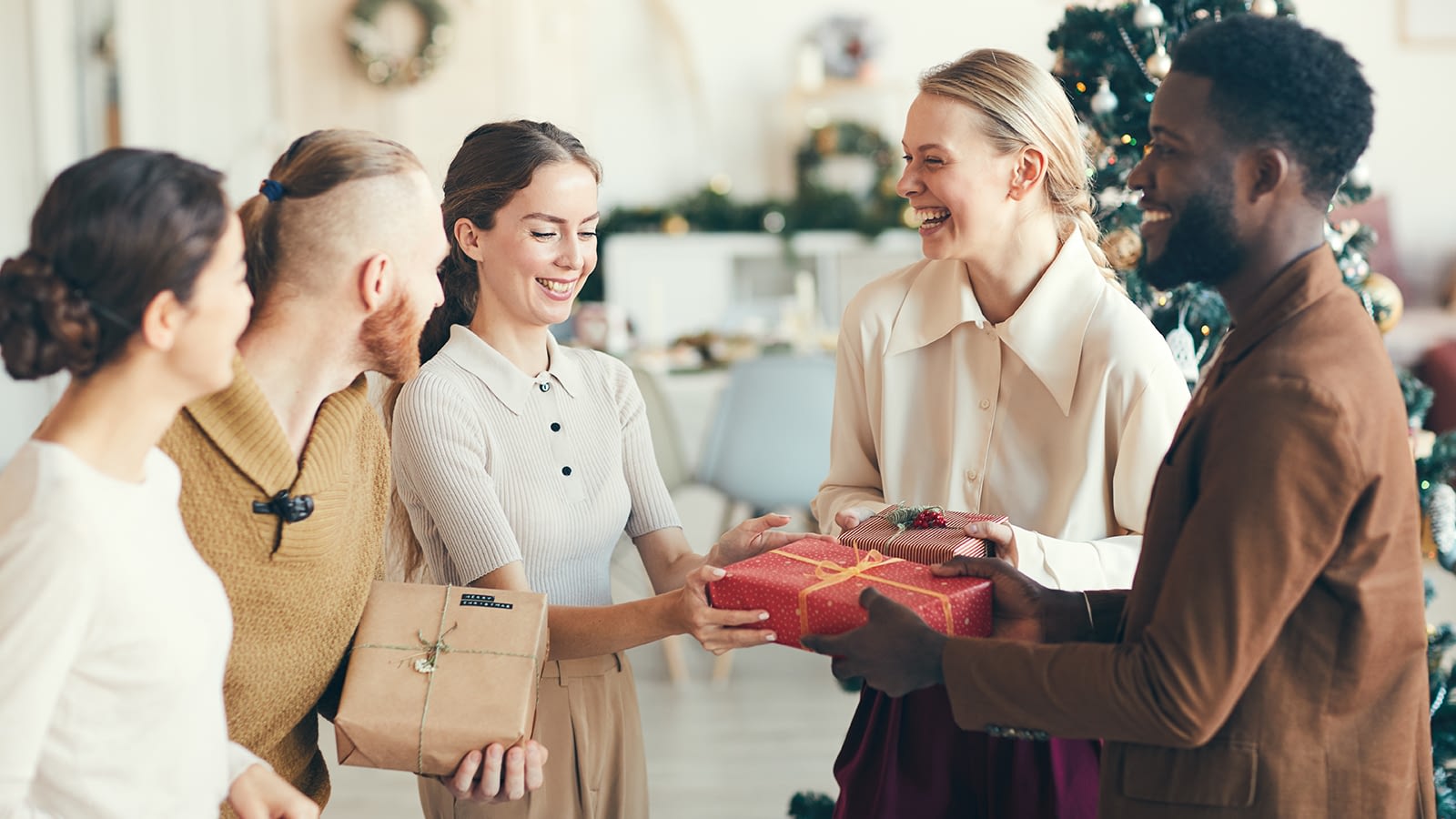 Your employees rely on your company's benefits, including health insurance, dental insurance, or even the cost of education. The better the benefits package, the more likely you will attract the best talent – benefits are a factor in a competitive job market. Even with an excellent benefits package, spread a little cheer to your employees during the holidays by offering some unique benefits.
Holiday Bonuses
Many employees rely on holiday bonuses to make gift-buying less financially strained during the season. When planning your yearly budget, create a holiday bonus fund by setting aside a small percentage of your profits for this much-appreciated holiday cheer. You will keep your employees happy, and holiday bonuses foster greater employee loyalty and retention.
Awards for Good Work, Well Done
Employees love to be acknowledged for good work, and a holiday party that awards your stars will help keep them productive and happy, knowing they are appreciated. Many company owners assume their employees know they are valued but rarely acknowledge their work, and the holiday season is the perfect time to do so. Award them special perks, which could be as simple as a gift basket, a better parking space, or another benefit they will enjoy.
Holiday Happy Hour
Hold a "holiday happy hour" for your employees to mingle and enjoy beverages and treats. These events do more than send a message of appreciation, as the interaction of various teams can lead to improved team spirit and coordination in the year ahead.
Play Games
While holiday games may seem silly, you may be surprised how much your employees enjoy these games, whether "Secret Santa" or other holiday games. Launch the game with a gift price limit, and watch the excitement build!
Free Lunch
Provide your hardworking employees with an in-house, catered lunch. You may be amazed at the popularity of these events, which keep your employees well-fed in the final days of the holidays when there may be pressure to meet year-end targets.
Gifts
Holiday gifts are always appreciated; everyone should be eligible, not just the company stars. Something as simple as a Starbucks card in a holiday greeting card can bring a smile to everyone's face.
Spread Goodwill
Employees often revere company executives but may rarely speak with them, especially in a larger company. Set aside some time to engage in casual conversation with your work teams and thank them for their work – they appreciate the attention!
Your Company Group Benefits
Many employees choose a workplace based on both salary and benefits. The benefits package you offer is among the most important enticements in attracting the best talent. It is vital that you do a full review of your benefits package every year, as new programs may be available, or you may now have the capacity to afford a wider range of benefits, such as adding dental insurance, life insurance, or other options that new hires will find appealing. If you need help reviewing your current company group benefits, speak with one of our local agents, who can review your current benefits and help you make changes that could benefit both your bottom line and your employees.
Filed Under: Group Benefits
|
Tagged With: Group Health Insurance, Health Savings Accounts (HSA), Flexible Spending Account (FSA), Group Benefits, Group Life Insurance, Employee Benefits